Marchitect.Pro Certification
Advanced Marketing Certification Program for professionals who want the skills and confidence to successfully lead a company to growth and scale.
Watch a quick introduction video
Advanced Marketing Is NOT About Learning Yet Another Strategy
The missing key to success in marketing, the one that will
supercharge your career,

give you an unfair advantage among your peers,

and build your confidence to succeed at the highest levels
...is being able to create a profitable marketing blueprint.
That profitable blueprint is called the Marketing Plan Formula.
The Marketing Plan Formula is the blueprint for a business, providing a detailed roadmap for success. Without a plan, a business is just speculating, shooting in the dark. Guessing at such critical elements as target audience, messaging, offer development, competitive domination, marketing strategies, resource allocation, and, of course, profitability. The result can be devastating for a business.
Without a marketing blueprint, you are guessing. And guessing is expensive.
So what is the Marketing Plan Formula?
After 35+ years on the front lines of marketing, starting several multi-million dollar businesses, Russell Lundstrom finally uncovered the process of Reverse Engineering a business to craft the unique and optimal marketing for that business to grow and scale.
This proprietary framework is a step-by-step process that gives professional marketers the skills to create and then execute a marketing blueprint that is profitable - with any business, in any industry.
The secret is that the marketing blueprint is Reverse Engineered out of the unique business.
It has been tested, repeatedly, in every market, with hundreds of companies, and the Marketing Plan Formula works.
Want proof? Book a call with one of our Marchitect specialists and we will walk your business through the process and develop your own unique blueprint.
See more of our Success Stories.
The Marketing Plan Formula Is
NOT

Another Strategy

The difference between being just a marketer and a CMO is simple.

You are able to take the limited resources in a business and get new customers, profitably. There is no room for just guessing, throwing something against the wall and hoping it works. You have to know.

The CMO is responsible. The buck stops here for marketing. No excuses.

Earning the Marchitect.Pro Certification gives you the skills and framework to fast-track your career to the top of the marketing world.
Not Just Follow In The Footsteps Of These Professionals, But Work With Them
In our LIVE school, you get the opportunity to work with and learn from some of the savviest marketers working today. Real marketing professionals, real CMOs, real business owners. You'll learn from the best and then join the community when you qualify for Certification.
Not only do I consider Russell a mentor, I consider him a true friend and I take his advice very seriously...
Russell has been an incredible mentor to me the past few years. He has given me amazing advice and guidance from the inception of my company to navigating through growth and expansion in the CPG industry. At each stage of my business, Russell has made helpful introductions and connections, from logistics and packaging to online marketers to financing solutions or whatever the current need, he always provides great resources.

Russell has helped me tremendously by way of introductions to great contacts for my business. For example, Russell introduced me to someone to spearhead Amazon sales for a product, and the introduction was a great fit at the right time and it led to a large increase in sales on Amazon and knowledge of how to work that channel. Russell continues to be successful at connecting me to the right people at each stage of my business.

One of our core values at my company is that we only work with nice people. Not only do I consider Russell a mentor, I consider him a true friend and I take his advice very seriously. I'm grateful to know him and would most definitely recommend him to other entrepreneurs!
I learned all of the tools needed to begin thinking through and executing on these basic tactics with guidance and support.
Before working with Russell, I had very limited knowledge in an integrated strategy and approach for sales and marketing. I came to the table with a creative mindset, but lacked the tools and knowledge behind initiatives such as landing pages, inbound lead generation and the fundamentals of good copywriting (specifically headlines).
During my time with Russell, I learned all of the tools needed to begin thinking through and executing on these basic tactics with guidance and support. This broadened my perspective into the fundamental skills needed to bring on a team member responsible for these initiatives. I would have made a HUGE mistake in hiring for either a sales or marketing position before having a basic understanding of marketing, or sales process in place to set this team member up for success.
Now, when I'm ready to eventually take a step back, I will know exactly how to give direction to an Account Executive with a thorough and well formulated process for outbound lead generation and relationship building.
Russell Lundstrom is an incredible resource and source of knowledge for business marketing.
He has an incredible ability to explain key concepts and techniques that make them easier to understand and execute. After learning from him this past year, we have completely revamped our website content, and have renewed confidence in our marketing strategy.
I would highly recommend Russell to any new or seasoned entrepreneurs alike...
Russell has been a mentor of mine for a few years now.
He has a wealth of entrepreneurial knowledge and personal experience that has helped me to grow immensely over these last two years.
We have been formally working together for the past two years, but I have known Russell for about six years now. He has always been a great resource, connector, and person.
Russell has helped guide me through a few challenges as my company has grown, most recently he helped me navigate a potential merger I was exploring.
The most is being more strategic in how I make money and how much I charge.
[After working with Russell] now I have a really good strategy for it [marketing]. I am really focused on it and I know what to do. The most is being more strategic in how I make money and how much I charge.
He's one of the most dedicated professionals I've ever worked with. The guy doesn't back down until he achieves results...
I've had the privilege of knowing Russell for the past 6 years. I've worked with him on a variety of projects during that time. He's one of the most dedicated professionals I've ever worked with.
The guy doesn't back down until he achieves results. From dealing with Google penalties to creating complex sales funnels, Russell not only covers every detail from start to finish but he does so in such a delicate way with an emphasis on the user experience (rare to find).

Russell is a professional who has all his ducks in order. His in depth knowledge makes him a great asset in the field of deep dive surveys, advanced sales funnels, and conversion optimization.
Working with Russell really helped us
[Before working with Russell] We fumbled around and did the best we could. I learned we needed a system, a way to think about what our clients need and how to market to those needs, and now we have clarity around the direction to focus our efforts.
We don't have an endless marketing budget so we had to pick a lane. Working with Russell really helped us do that.
Opened my eyes to the power of new and alternative marketing methodologies that I wasn't aware of prior....
approach to business?
Methodical, dedicated, and with deep conviction.
I recommend other entrepreneurs contact Russell if they could use help – especially those with Internet businesses or broader businesses that design out of the box thinking about marketing, demographics, and strategies.
I would totally recommend Russell if you're looking for help with your business...
I have known Russell for about 5 years. In that time I have had the pleasure of working with him -- he has helped me to hone down my audience and who are my ideal customers.
It was a great experience. Russel is committed to the outcomes and very knowledgeable about all areas of business which is so helpful when trying to see the big picture.
Russell is super sharp, attentive, and easy going. In addition to shoring up the fundamentals, Russell is looking to push into new areas and go where the puck is going... not where it has been. I would totally recommend Russell if you're looking for help with your business.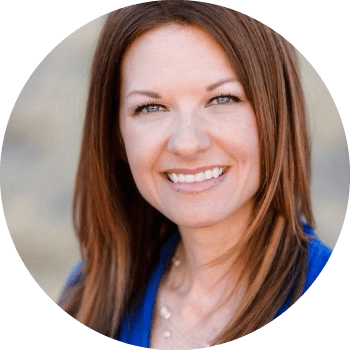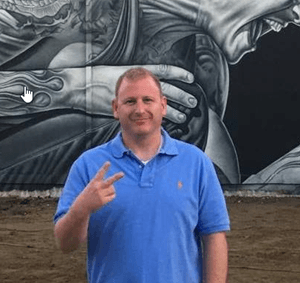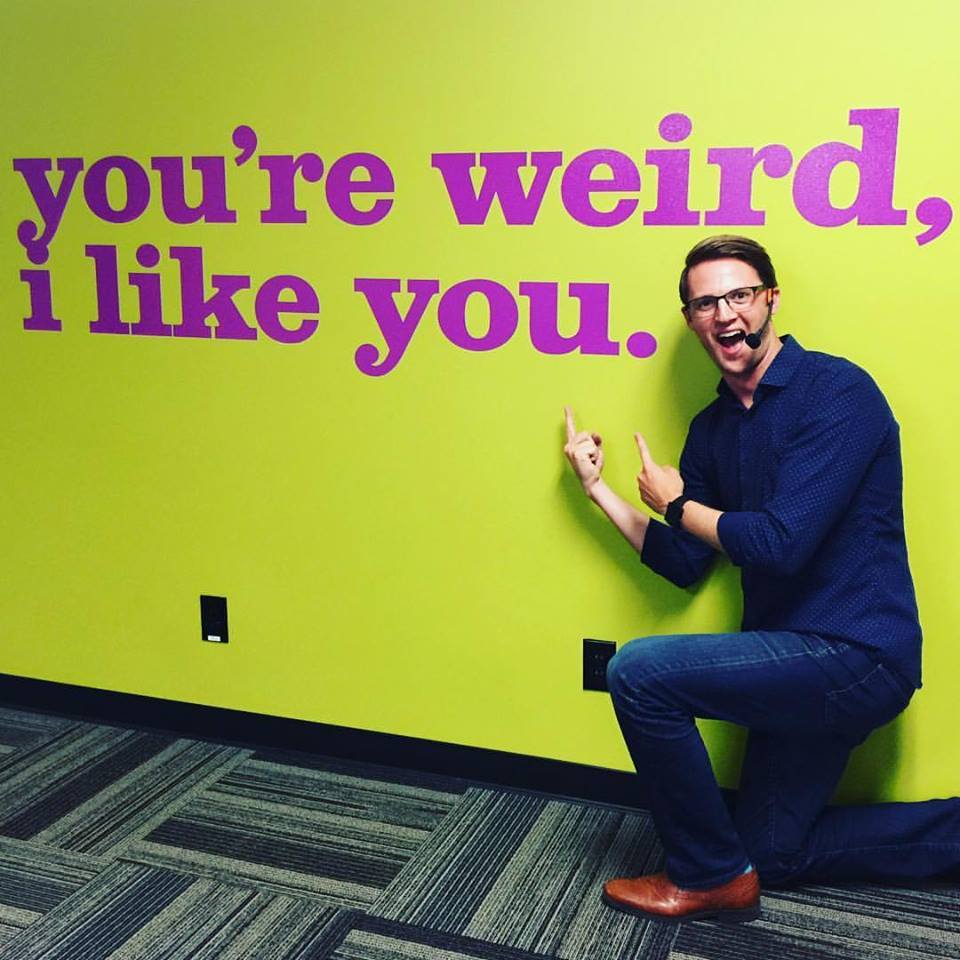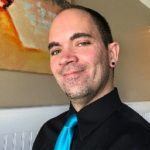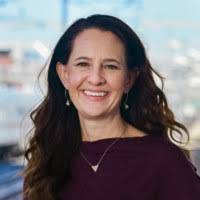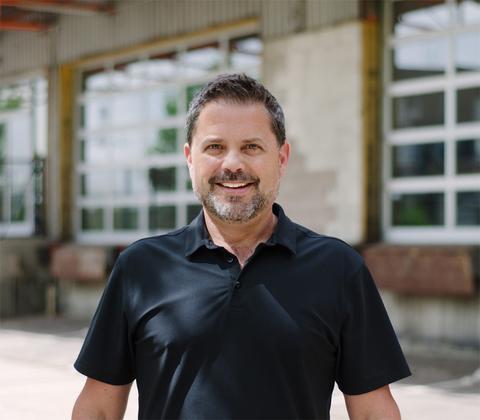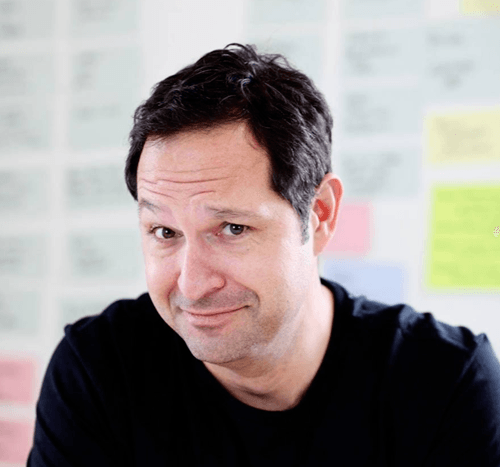 Certification That Matters
Once you complete the Marchitect.Pro program, you have the option of testing and qualifying for our Certification Program. This is a select program for professional marketers with true value and support.
Once certified, you get all the recognition and rewards of being a Certified Marchitect.Pro.
Custom, personal certification seals and badges to show the world you are a marketing architect.
Build your own business and service clients with branded documents, stationary, presentation slides, and more.
Canva social media branding package.
Have confidence with our backing and support. You are not alone as you can always tap into the alumni association for help, assistance, and guidance.
Plus, as a Certified Marchitect.Pro you have our backing. Our certification isn't meaningful if you can't get the support to succeed.
Monthly alumni calls with the latest strategies, tactics, and support.
Exclusive access to a constant source of companies looking to hire Certified Marchitect.Pros.
And that is the tip of the iceberg.
The most important results your certification brings is you will have the confidence and skills reach all your career goals. That is really what certification is about.
Get on the fast-track to higher paid, more rewarding work
Complete your certification and get access to real-time job and career opportunities. Both W2 and 1099 we cultivate and distribute premium marketing opportunities for you. Not just the opportunities, but we will help you win the opportunity and then support you in your new career.
Average student compensation increases ~50%
Fractional CMO client average ~ $5,000/mo
The skills that matter.
You will learn how to develop our 12, 24, and 36 month detailed roadmap. Then, you'll use specific data to discover those Ideal Customers who will drive your marketing. From there, you will get our proprietary process for creating the messaging that will attract and convert your Ideal Customer. Plus, you'll know the primary and secondary marketing strategies in which to invest.
Then, building on your marketing blueprint, you'll learn how to create the offer that your Ideal Customer can't say no to. Then, wrap that irresistible offer with a unique selling proposition (USP) that sets your Offer head and shoulders above the competition.
From here you'll have the tools and skills to execute on your developed plan.
Finally, you'll learn the metrics and KPIs that make the entire machine run profitably. Once you have your baseline strategies humming away smoothly and profitably, you can then begin the process of scaling.
Each of these steps is critical and must be performed in the sequence that builds a long-term marketing solution.
The program is designed to be completed at your speed. This means that you can go as fast or as slow as your schedule will permit. Our recommended guidelines suggest an average of 4-5 hours per week.
This includes individual learning, live classroom time, and homework (working on your marketing).
The program is scheduled over a period of 10 weeks. You are eligible for Certification testing at any time you feel confident.
Your only prerequisites to completing the course are desire and drive.
Well, that isn't entirely true, but mostly true. We do want you to have actual business data and marketing materials to incorporate into the training. This is a live classroom where we are working on live marketing materials.
If you have the desire and drive but not the marketing materials, we can supply sample data for you.
A basic understanding of marketing is helpful, but not necessary.
Please note, the more experienced and skilled you are, the more value you will gain from the Certification Program. These are foundational skills that when combined with your own experiences create an exponential result.
The Marketing Plan Formula was developed by Russell Lundstrom.
He started his first 7-figure, international business while in his early 20's and has since been either a founder or partner in more than 20 ventures. The framework is a result of 35+ years of hands-on, real-world experience. He has been emersed in the very forefront of marketing for more than 3 decades.
In addition to his guidance, the instructors are made up of Marchitect.Pro Certified Alumni.
You will also join the community of Marchitect.Pro students and be able to work with and learn from some of the best minds in marketing today.
The Marchitect.Pro Certification program is created and layered to provide the most value to every student, regardless of learning style.
In the first layer, you first will learn the important concepts, in a sequenced, bite-sized order. You will understand not only what you need to learn, but why it is critical to your success, and then how to execute on the skills.
Plus you will receive the tools necessary to complete each step of the process.
The educational portion of the program is delivered through our custom learning portal. This means you can complete the program at your own pace, on your own time, as many times as you wish.
Next, we layer live classroom time where we not only answer your questions, but our instructors and fellow students will actually work on and help you with your real-world marketing materials. Our live classrooms are like getting an entire team to help you in your career.
You are then surrounded in a community of the smartest people in marketing. The private community is available to you 24/7. Students find the community one of the most valuable features of our program. This is truly a caring and supportive community of marketing professionals all dedicated to helping each other succeed.
Last, but not least, you will be assigned your own personal Success Coach. This Marchitect.Pro Certified coach is dedicated to answering your questions and helping you through the concepts and materials. They are your one-to-one support and coach.
This unique, layered approach to learning makes the Marchitect.Pro Certification program one of the most valuable investments you could make for your career.
To earn your Marchitect.Pro certification you will have completed the online portion of the program.
You will then have the opportunity to take the written (online) exam to prove you understand the concepts and can execute on each of the steps necessary for your own success.
Finally, you will have a final interview with a Marchitect.Pro Instructor who will help clarify any concepts, verify your understanding of them, and help you define your next steps in your career.
You will then earn your Marchitect.Pro Certification.
This is no small achievement. It plants you in rare company of the world's top marketers with the proof, backing, and support to transform your career.
First and foremost you will have gained the skills and knowledge to actually create marketing that will move the needle for a business. The is the single greatest benefit you could gain.
Second to that, Marchitect.Pro Certification includes your own personal branding kit. Badges and a brand kit for you to show the world you are one of the elite marketers working today.
You will then also have the confidence that you are supported in your work. The Marchitect.Pro community comes together to support each other through any challenges. They are your team. Lean on them.
Plus, you will have the support of the Marketing Plan Formula. If the community cannot help you, we will pull together our 35+ year network and work to solve your challenge.
Finally, on a weekly basis we are asked about our Certified Marchitect.Pros. There are multiple opportunities that present themselves each week. Opportunities are carefully distributed among graduates depending on your specific skill sets and availability.
You will be recognized as one of the best at using marketing to grow and scale a business.
The program is structured to give you the information you need, when you need it.
We believe in simplicity. Marketing is complex enough, you do not need us to complicate it for you. Each section of the training is delivered in bite-sized pieces. We love the old adage...
How do you eat an elephant?
One bite at a time.
We have a great deal of information and processes to share with you, but if you can't consume them in a way that benefits you then it isn't worthwhile.
Please see the program syllabus for an overview of the topics covered.
The best way to understand the subject matter is to think about what are the essential building blocks of a profitable marketing strategy. Those are the building blocks you will learn with the Marchitect.Pro program.
This is one of the great challenges that the Marchitect.Pro program solves.
The business world is constantly changing. Every marketing channel is evolving on a daily basis. New strategies are constantly being developed. Marketing is the one profession where it is literally impossible to even scratch the surface on learning.
This is why the Marchitect.Pro Certification Program is so valuable.
You will be learning the fundamental building blocks of all successful marketing. We call it the Periodic Table of Marketing.
These are the essential skills and elements of marketing that when developed can then be used in any channel, any strategy, any time, any place.
It removes the feeling of uncertainty, of not knowing the latest, greatest marketing secret hack.
Instead, you will be able to use your marketing blueprint to focus your efforts and resources in only those strategies which are most profitable.
Less waste, more results.
Being a Certified Marchitect.Pro elevates you into timeless and borderless value. You will be able to help businesses grow.
The difference between a Marchitect.Pro and the average marketer is you know how to solve a problem.
Most marketing work today is centered around knowing a skill that is commoditized.
For example, SEO.
The first consideration is that you can never know all there is to know about SEO. You might have experience that is better than most, but the channel itself is constantly changing. You are forever on the hamster wheel of keeping up.
And the penalty if you don't? You will not get the results.
And making this even more hazardous to your career, SEO is commodity work. As soon as your employer or client hears of the next great SEO agency or guru they will be off following them. There goes your value and your work.
The difference is with the Marchitect.Pro Certification you will be the professional that guides the business to understanding which strategies are most profitable, how to maximize them, and leading the entire business to profitability.
That is the true evergreen career. And limitless in potential.
The different between the highest performing, highest paid and just being a marketer.
35+ Years and millions invested in marketing resources
You will have access to over 35 years of marketing resources. Exclusive training, samples, playbooks, swipe files, scripts, landing pages, and one of the most connected and deep rolodexes.
Book a complimentary Consultation Now
Our professional counselors will walk you through how Marchitect.Pro Certification might be the next step in your career.